Ard Rock Enduro - 29-31st July
---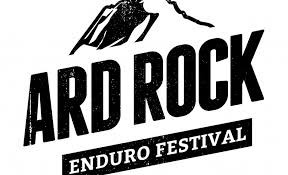 Date: Fri 29 Jul, 2022 - Sun 31 Jul, 2022
Venue: Swaledale, Reeth
Can you even call yourself a mountain biker if you've never heard of what has arguably become one of the UK's biggest MTB events of the year – the 'Ard Rock Enduro?
Long and technical climbs, loose rocky terrain, rapid flow, and technical descents, the 'Ard Rock Enduro is for 'ard nuts only. Covering 45km of wild and unruly Yorkshire moors, the race features seven stages that will test every fibre of your being.
You won't care one bit though because you'll be having a rad time riding with friends, enjoying the festival entertainment and indulging in all things bikes. Plus, there's also an 'Ard Moors and an 'Ard Dales if you want to conquer them all.