Ard Dales Enduro - 25-26th April
---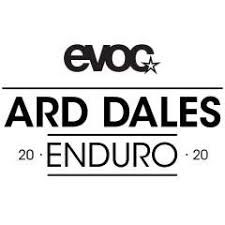 Date: Sat 25 Apr, 2020 - Sun 26 Apr, 2020
Venue: Nidderdale, Yorkshire
The Ard Rock crew has built a reputation for delivering some of the best enduro events in the world, and are proud to announce a brand new location for 2020. Happening on April 25-26th, the new event, Ard Dales, will kick start the UK MTB season with totally new trails and terrain, but the same legendary Ard Events atmosphere and organisation levels.
Big height drops, a mix of rocky, wooded and open terrain.
Survive the Ard Dales steeps and the physicality of a tough day out and enjoy live music, dj's and the best beer and wicked street food back at base.
Fully signed, top quality, timed enduro stages located in beautiful countryside.
Superb camping facilities with proper toilets and showers close to the action.
Lots to see and do locally for family and supporters while you enjoy the event.