Northants Navigator - 18th June
---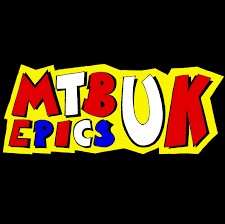 Date: Sat 18 Jun, 2022
Venue: Souldern Village Hall, The Hill, Souldern, Bicester OX27 7JB
The Northants Navigator is a brand new event and will follow The Northamptonshire Way MTB route, which was created back in 2013 by us at MTB Epics UK. The route has evolved in the last eight years and now stands at 82 miles (132km) with approximately 4,000ft (1220m) of elevation gain.
This end to end route starts just over the Oxfordshire border in the village of Souldern (near Bicester) and takes in the entire length of the elongated county of Northamptonshire to finish just over the Cambridgeshire border in the scenic village of Wansford (near Peterborough). The route, around 50% off-road, utilises some of the best trails in the area and will consist of bridleways, byways, double & singletrack, cycle paths, forest tracks and quiet lanes, all with a wide variety of surfaces.
Some of the many highlights en-route are the long off-road sections around Moreton Pinkney, Glassthorpe Hill and Geddington Chase. There are no mountains, but this linear event is one of the longest of its kind in the UK.. Are you up for the challenge?