Liverpool to Edinburgh
---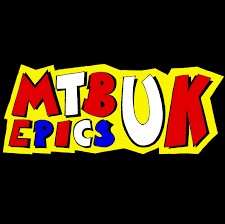 Date: Sun 23 May, 2021 - Fri 28 May, 2021
Venue: Liverpool, Edinburgh
This six day event will follow a route from Liverpool to Edinburgh which is the third leg of a brand new off-road version of the iconic Land's End/John O'Groats currently being created by us at Mtb Epics UK.
Riding through Liverpool, Lancashire, Yorkshire, Cumbria and The Scottish Borders, the many highlights will include some of the best mountain biking areas in England & Scotland – The Lancashire Fells, The Yorkshire Dales, The North Pennines and The Seven Stanes. Other lesser-known highlights include The Ribble Valley, The Howgills, Hadrian's Wall Country and ancient drove trails of The Scottish Borders.
Along with the stunning scenery throughout, you will encounter a huge array of trail gems over the 300 mile distance, taking in bridleways, byways, singletrack, woodland, moorland, several trail centres, urban and more..