King Alfred's Way
---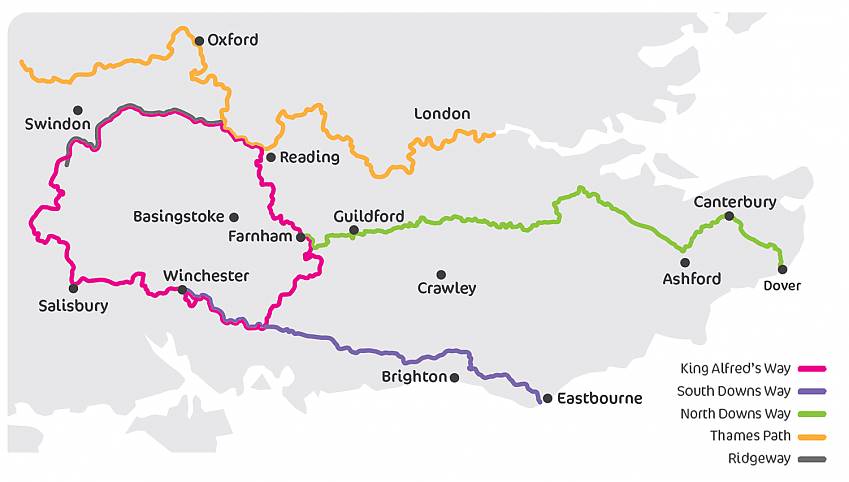 This summer Cycling UK will launch its newest long-distance off-road trail, a 220-mile loop around the heart of historic Wessex.
King Alfred's Way will transport riders through 5,000 years of history, taking in Stonehenge, Avebury stone circle, Iron Age hill forts, Farnham Castle, and Winchester and Salisbury Cathedrals.
The name of the trail is inspired by Alfred the Great, who ruled the Anglo-Saxon kingdom of Wessex. The trail starts and ends at King Alfred's statue in Winchester, where he is buried.
Using parts of the Ridgeway and South Downs Way, the trail is ideal for gravel bikes and could be ridden over a few days as a bikepacking trip.
It's also easily accessible for point-to-point day rides by train, passing through Reading, Winchester and Salisbury.
However, despite being so close to towns and cities in the south of England, you'll feel like you've escaped from the hustle and bustle of everyday life. Think white horses on chalk hillsides and wide-open views across rolling waves of countryside.
For more information see Cycling UK
GPX now available!
Route distance: Long Distance Circular