Tarland Trails
---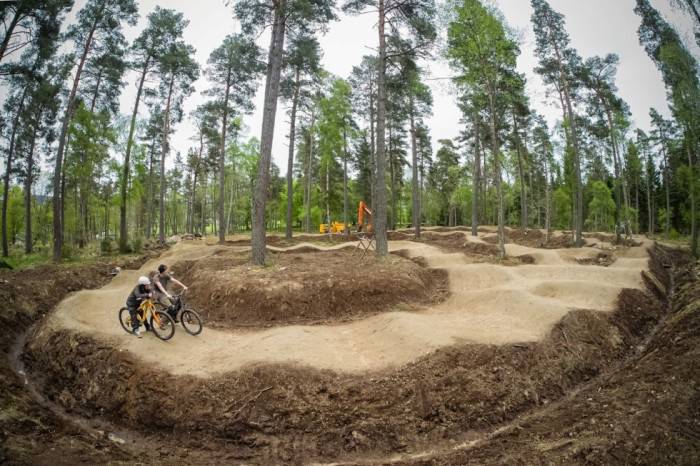 Tarland Trails, in Drummy Woods,( Tarland, in Aberdeenshire) consist of a family blue, technical red, orange jump run and a large pump track, with further plans for a much wider network of trails too. The trails are short, in total, only around just 3km long, but there is a pump track and it makes a fun place to ride for beginners.
Red is known as the 'The Spikey Hedgehog'.
Blue trail, 'The Red Squirrel'
Orange trail 'The Slinky Fox'
The pump track is the - 'The Puddock Pump Track'.
Facilities include toilets, picnic benches, and seating at the pump track.
WHERE: Drummy Woods, Burnside Road, Tarland, AB34 4ZQ
Route type: Pump track & Play area