John Muir Way
---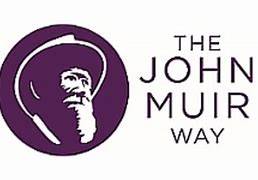 The John Muir Way makes a fantastic cycle route, of 212km, usually tackled over 2-4 days, depending on your temptation to linger and explore along the way.
It's intended to provide a pleasant, and sometimes challenging cycle through the countryside, not – like many traditional cycle routes – an efficient way from A to B on a bike (mountain, gravel or hybrid with 30+mm tyres minimum) bike.
In some places there are short steep and rough sections, and individual obstacles like kerb edges and tight corners, which will be challenging if you have a heavily-laden touring bike. The surfaces and gradient, or simply the presence of pedestrians, may at times mean that cyclists have to push. See the excellent John Muir website here for lots more details, interactive map, etc and the Bikepacking website too.
Route type: Long Distance Point to Point