Cantii Way
---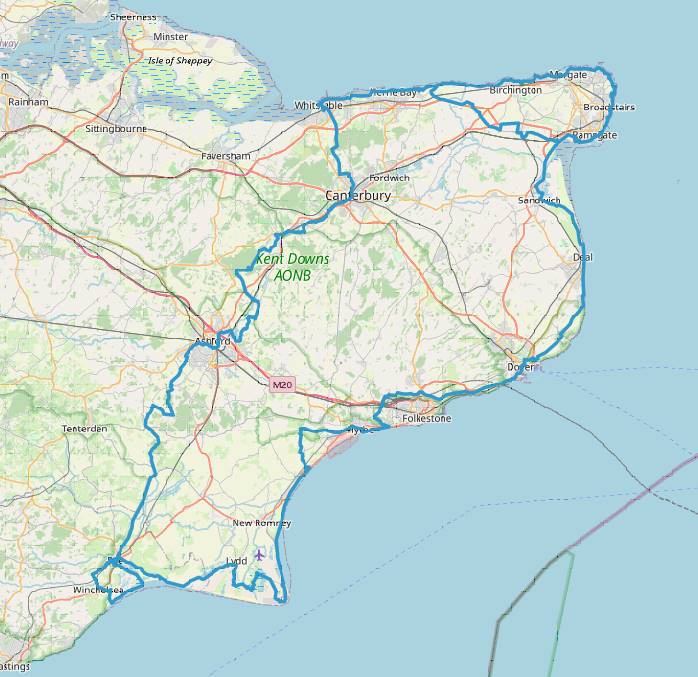 The Cantii Way is a circular route using mostly hard surfaced trails such as traffic-free cycle paths, bridleways and quiet roads, making it ideal for touring, hybrid and gravel bikes.
WIth fewer hills and rough tracks than the likes of the KAW and WKW, the Cantii Way it is perfect for a more leisurely trip, with lots of places to visit and discover along the way – from remnants of military defences to vibrant art trails, eco-friendly farms as well as vineyards and great cafes and restaurants.
There is lots of information available on the Cycling UK website, so we'll now just point you in the direction of that, thank Cycling UK for asking us to work on the route, and wish you a fantastic adventure should you ride it. We're already getting some requests to put on one of our supported group rides along the Cantii Way, so if that is of interest to you too, please let us know and we will make some plans...
Route type: Long Distance Circular