Frontier 300 - 13th June
---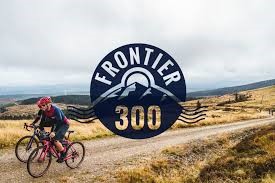 Date: Sat 13 Jun, 2020
Venue: Rockcliffe, Dalbeattie
Another Coast to Coast? Yes, ……… and No. While the Frontier 300 does stretch from the Irish Sea to the North Sea, the challenge is more about what lies between those shorelines. The route doesn't link together iconic roads or tourist honeypots, but journeys through the heart of the old Border Marches, to reach the Salsa beach welcome – food, fire and frontier hospitality.
Distance: 300Km
Terrain: 50:50 Gravel/Tarmac Split
Elevation: 4,600m Elevation Gain
The Salsa Frontier 300 is not a race but an epic, supported ride from the west coast of Scotland to the east coast of England. Your aim is to get to our Salsa Beach Party – Frontier style!
The start window is between 4:15am and 4:45am from Rockcliffe, we will light the fire early evening and our caterers will serve evening meals from 7pm. There will be camping and showers at the finish and you will be able to send a limited amount of luggage ahead for your camp.
Riders have the option of doing the event solo or as a pair. Paired riders will have designated 'hand over' points along the route where one rider can pass the timing baton to the other.