Shootover Country Park Jumps
---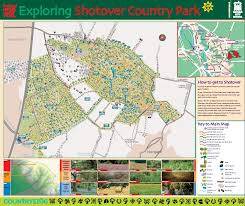 Shotover Country Park is open to everyone to enjoy throughout the year, free of charge, and although bicycles are not allowed through much of it there are 5km's of bridleways (marked by blue arrows) and an area dedicated to some dirt jumps (with council planning and insurance). Please do not ride on any other tracks as this will just result in damaging the reputation of cyclists and lose what has been provided to us.
The jumps are near Horspath at the edge of the woods in the south-east, with enough to keep you busy for half a day, with plans for more lines to be added shortly.
WHERE: The main (free) car park, at the top of Shotover Hill, Old Road, Headington OX3 8TA or at Horspath Sports Ground OX4 2RR.
Route type: Dirt Jumps